MBIS, MBISS, MHIT, Am GCh, Can Ch. DownEast Elf About Town, AOM's, GROM,
Can TD, CWDX, RA, NA, NAJ, CDX, Can CD, CGN

Am. & Portuguese Ch. MBISS Pinehaven's On The Town x BISV, Ch. DownEast Claudia Shipper, WWD, RN, CD
OFA Good, Optigen - Normal, GM-1 Normal, JDCM 1-1, PW-EYE75 9.20.2015, IC -Carrier
Dobby Best in Show #3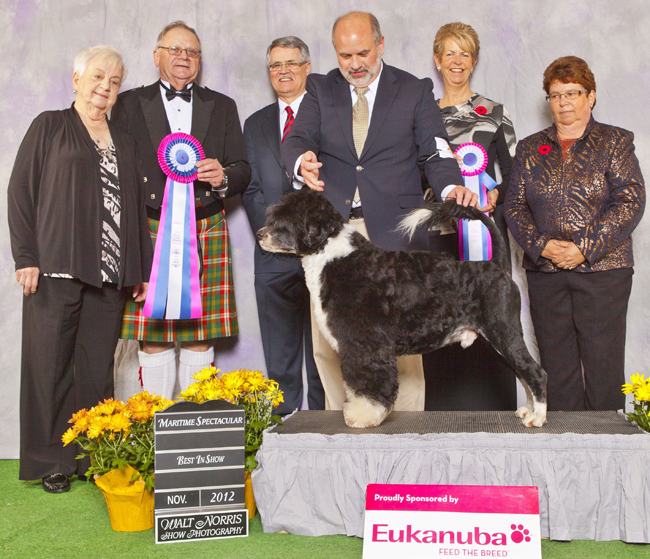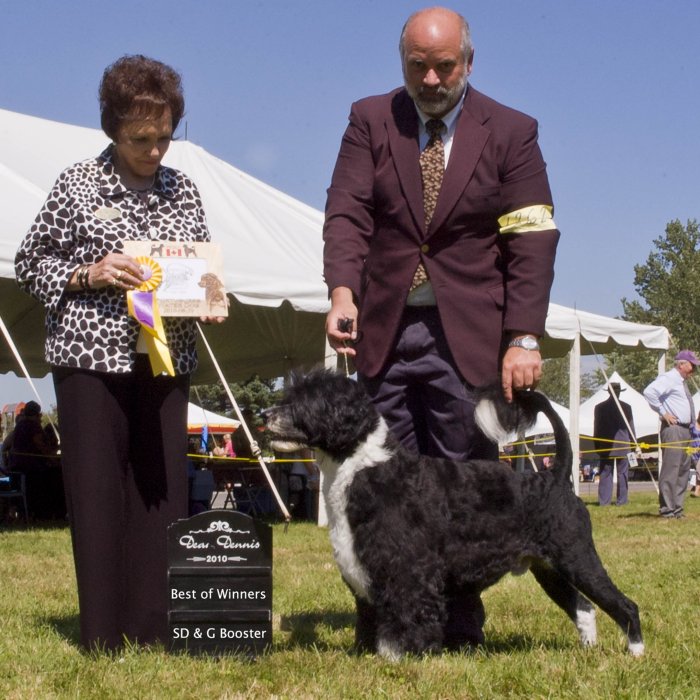 September 20100
Dobby becomes Canadian Champion in 3 days
Goes RWD to his handsome son Mojo, at Canadian National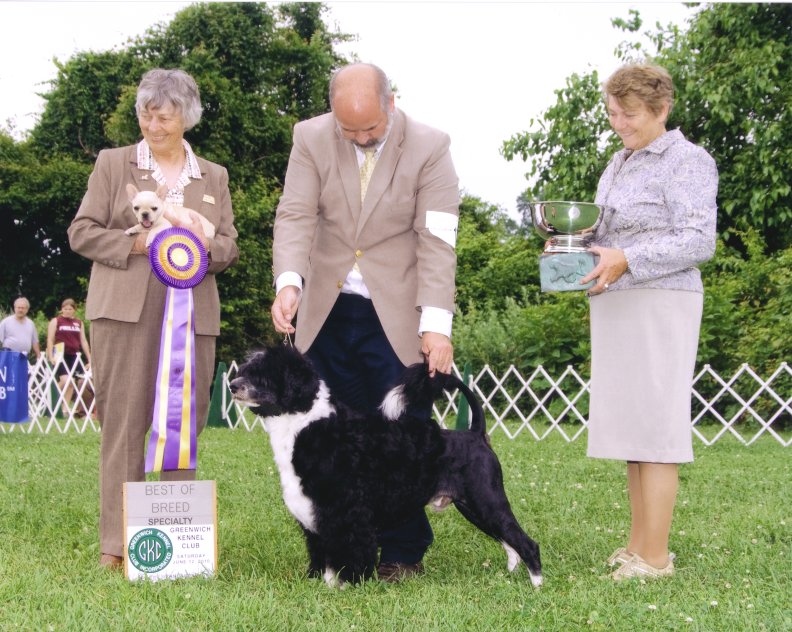 June 12, 2010
Dobby wins the Nutmeg PWD Specialty and then a Working Group 2
Thank you Breeder-Judge Janis Watts for this exciting win..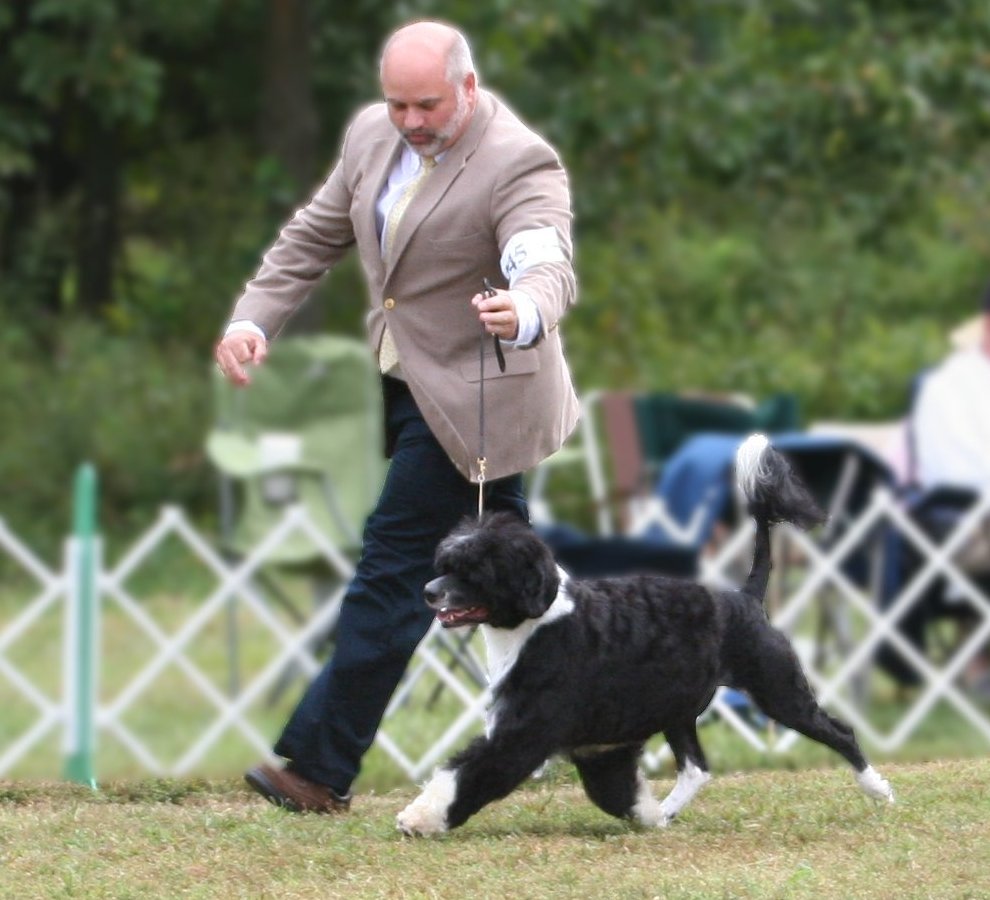 Dobby winning the Working Class at the 2009 Specialty in IL,
on his way to winning the SuperDog Award!!